We are proud to announce a new lineup of e-bike charging connectors. After successfully revolutionizing the connector market for e-scooters, it is time to move on and bring our knowledge to another growth market: E-Bikes.
E-bikes have become a vastly successful alternative to classic bikes. Individual mobility for young and old has never been as important as today. E-bikes have become a symbol of urban life-style as well as a popular option in aging societies across the world to stay fit and active.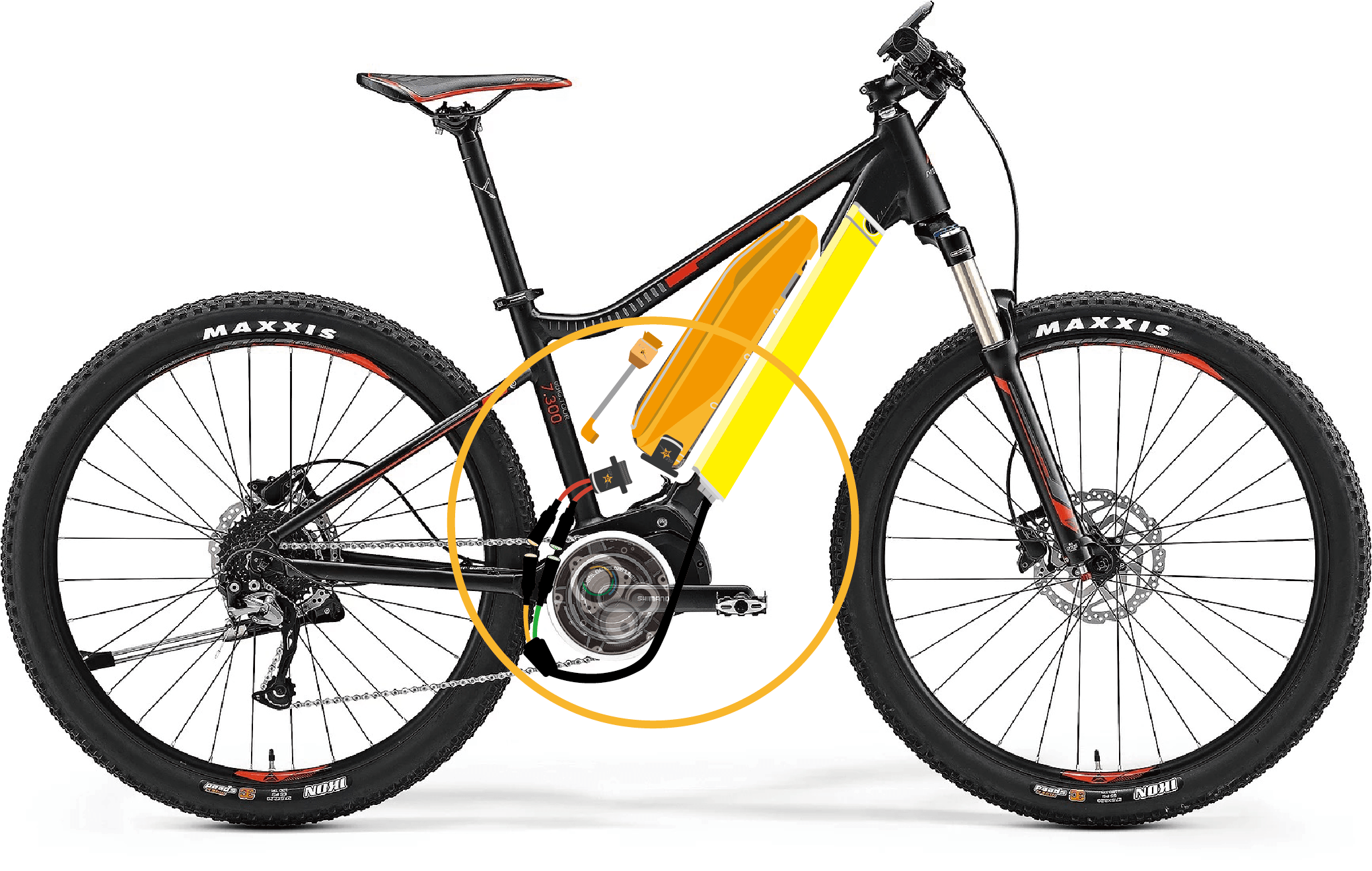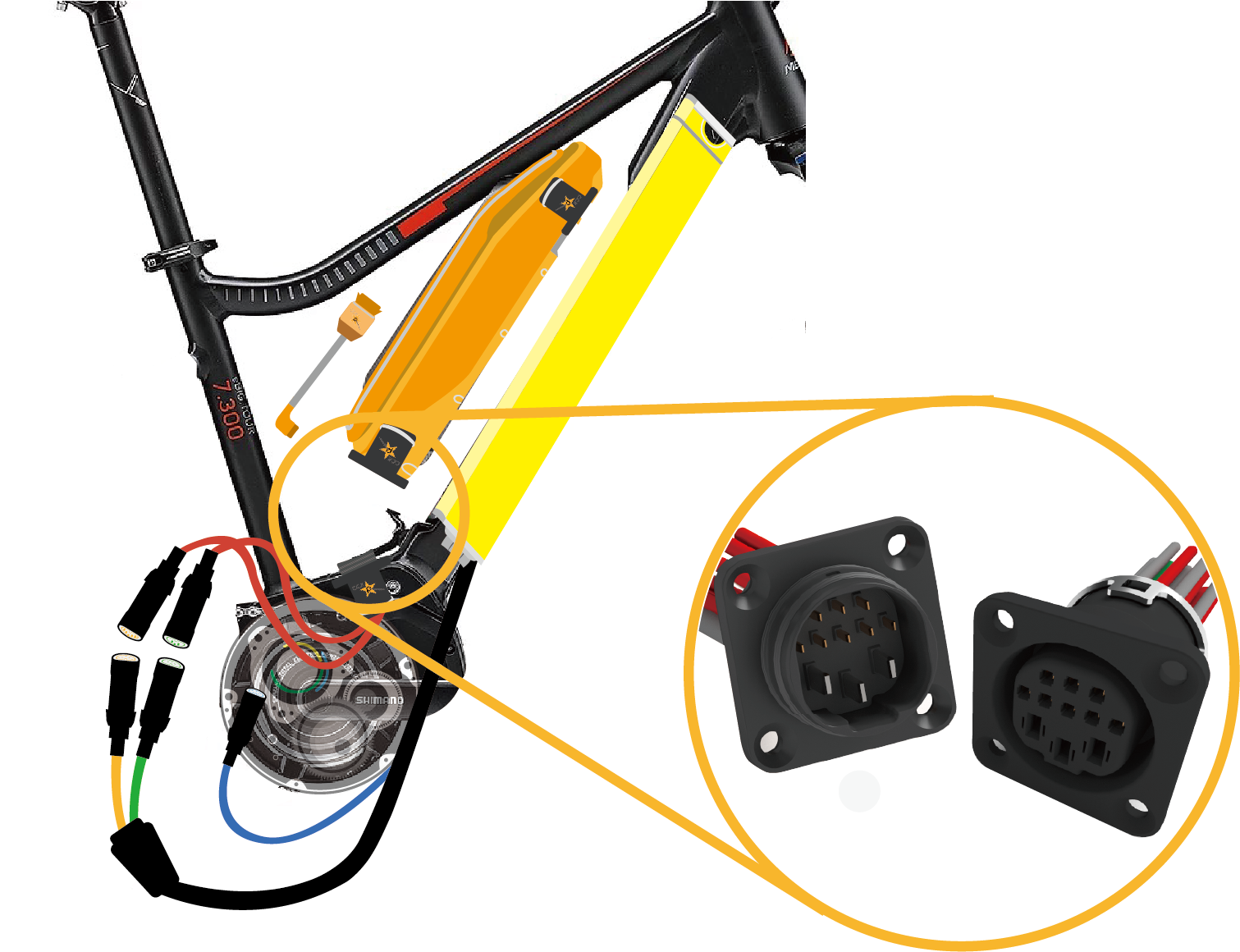 Our e-bike connectors feature 3 power pins with 8 signal pins. This gives you full control over all electronics. Their circular design and automated aligning option with a very low insertion force make them very customer-friendly.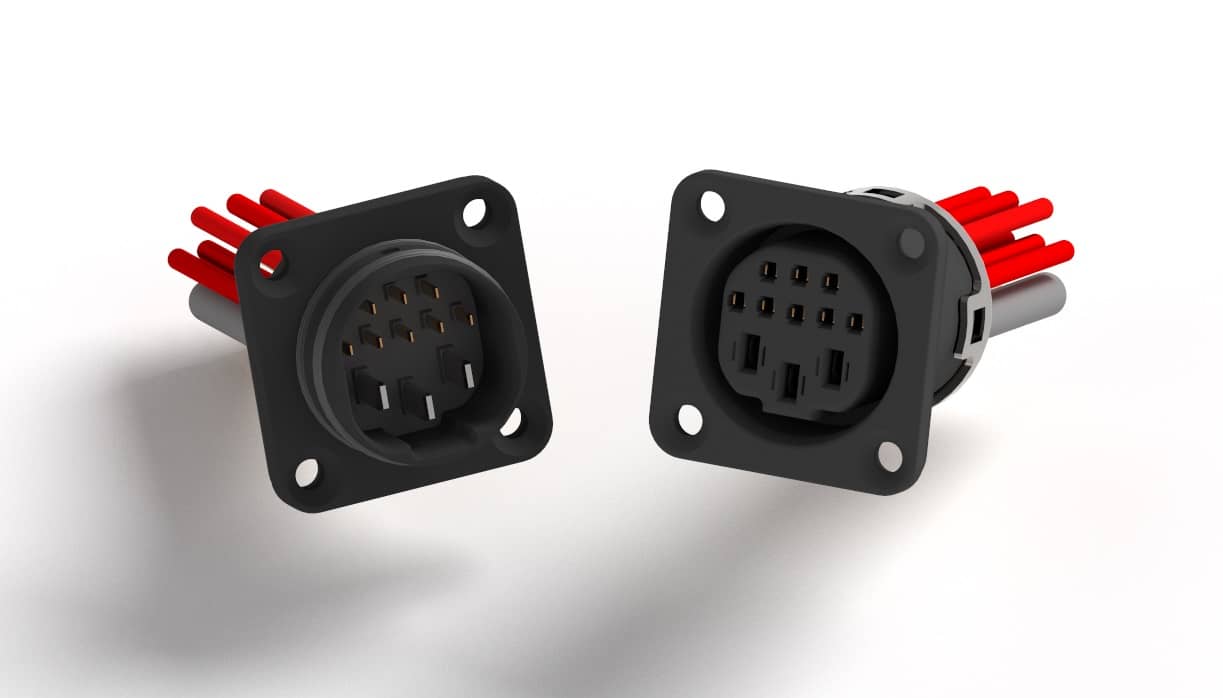 Item

Power

Signal

Pins

3

8

Dimensions

(Length*Width*Height)

29.5*29.5*23mm/ 29.5*29.5*24.6mm

Voltage DC

~400V DC Max

Current

~35A Max

~5A Max

Wire Gauge

~10AWG Max

~20AWG Max

Life Cycle

~10000 times

IP Factor

~IP67

Fire Rating

UL 94 V-0

Resistance

5mΩ

20mΩ

Insulation impedance

100MΩ@500VDC

Voltage AC

1000V AC

Operating Temperature

-40℃ - +85℃ (125℃ Peak)
Are you looking for a customized e-bike connector? Get in touch with us and use our long-term experience in the design and development of mobility power connectors.
High Current Connector Introduction